Emtee Dragged After Presumably Dissing Cassper About His Matric
Emtee Dragged After Presumably Dissing Cassper About His Matric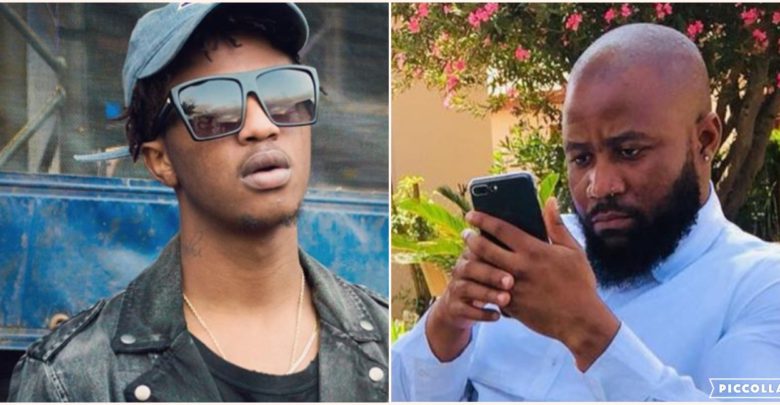 Emtee Dragged After Presumably Dissing Cassper About His Matric! Ever since Cassper stepped onto the SA Hip Hop scene, he has been rather vocal about dropping out of high school to chase his dreams.
We recently saw the beef between him and Cassper which had seemed to have settled shake up after Emtee went on Instagram Live to drag Cassper. It seems the rapper is still at it going on Twitter and comparing his music to "lames" he did not name. He then went on to point out that he has Matric which Cassper doesn't have.
This had some SA Hip Hop fans turn on the Abangani hit maker and drag him for the comment he had made whilst some were amused by his tweets. "Put it on the music and stop running your mouth on the net like a grade 10 who just got laid for the first time!," tweeted one fan responding to the rapper's tweet.
Put it on the music and stop running your mouth on the net like a grade 10 who just got laid for the first time!

— MEMPHIS (@Mr_Moroeng) 8 November 2018
A true example that having matric doesn't signify intelligence. pic.twitter.com/GG9Hh1Cpvu

— Sbuddah™ (@Sbuddah_) 8 November 2018
😒😒😒What's the use of having matric when you empty?

— Chris Jay (@CHRISJAY_SA) 8 November 2018
truth be told.. this verse here killed you pic.twitter.com/0FtApbn40M

— Tshifhiwa (@tshifhiwa_makwi) 8 November 2018
The weakest beef I have ever seen pic.twitter.com/po1e18SZOh

— Kaylie✨ (@Kaylen_Nkosi23) 8 November 2018
We all know that already, try something else. You poes.

— Call me Mr Lover Lover. (@madoda_mntwini) 8 November 2018
dissing cassper wont make you any richer jou dom kop pic.twitter.com/X76K16QsIp

— realrems (@realrems1) 9 November 2018