News
Nasty C Reacts To His Idol T.I Complementing His Album
Nasty C Reacts To His Idol T.I Complementing His Album
Nasty C Reacts To His Idol T.I Complementing His Album! Ever since Nasty C stepped onto the SA Hip Hop scene, he has been rather vocal about how T.I was an inspiration to him growing up.
Apparently T.I was recently in South Africa where he heard Nasty C's album and got ahold of the rapper.. Nasty recently shared a screenshot from his DM's on Instagram showing messages between him and T.I were his idol was complementing him for his album.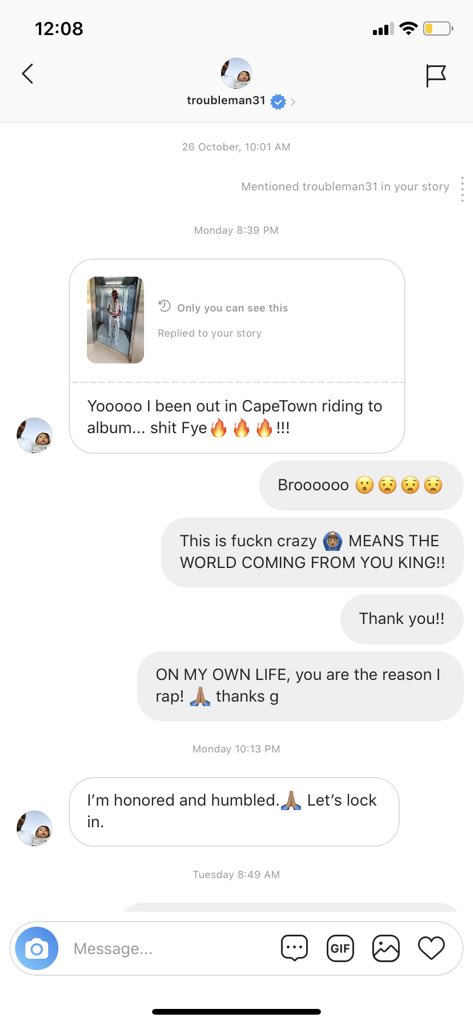 "One of the happiest moments of my life no doubt. God is working his magic again," tweeted Nasty C with the screenshot of the conversation he had with T.I.
One of the happiest moments of my life no doubt. God is working his magic again ?? pic.twitter.com/w4d74YtS8x

— IVYSON TOUR (@Nasty_CSA) 16 November 2018