Watch! Cassper Mocks Emtee's Drug Use & Showing His Manhood
Watch! Cassper Mocks Emtee's Drug Use & Showing His Manhood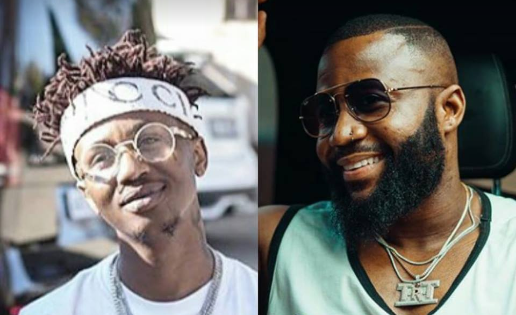 Watch! Cassper Mocks Emtee's Drug Use & Showing His Manhood! The beef between Emtee and Caassper Nyovest seems to be a never ending feud which people don't know where it all started.
Earlier last week we saw Emtee go on Instagram Live and diss his rival Cassper for a lengthened 10 minutes. The rapper dragged Cassper for not having kids and said that he doesn't know how to make music. Cassper responded to the jabs on Twitter saying that he found it funny and proved not to be offended.
He then went on to mock Emtee on his Instagram Live video about the rappers drug use and highly controversial incident when he accidentally showed off his manhood on Instagram.