Offset's Reaction To Cardi B Announcing Their Split Leaves Twitter Shook
Offset's Reaction To Cardi B Announcing Their Split Leaves Twitter Shook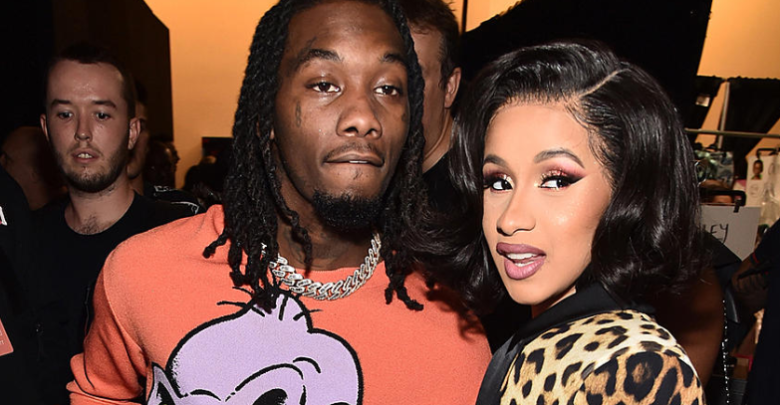 Offset's Reaction To Cardi B Announcing Their Split Leaves Twitter Shook! For months there have been rumors that Offset had been cheating on Cardi B but the two stuck together through their marriage.
It seems the relationship has now come to an end after Cardi B posted a video on Instagram announcing their split. Cardi acknowledged that they had been having problems in their marriage for a while now and finally decided to split on good terms. Offset commented on the Instagram post saying that the world has won.
Cardi B announced she and Offset are splitting up, and we're not okay. https://t.co/sUcqwJFvSI pic.twitter.com/jscoB6dLpW

— E! News (@enews) 5 December 2018
"Cardi B posted a video announcing that her and Offset aren't together anymore and this dummy commented and said "y'all won" as if we told his dumb ass to go out and cheat, typical man," tweeted one fan after the news of the couples split.
Cardi B posted a video announcing that her and Offset aren't together anymore and this dummy commented and said "y'all won" as if we told his dumb ass to go out and cheat 😭 typical man pic.twitter.com/n66pG2Gmz0

— A. ❣️ (@AT_Tunechi) 5 December 2018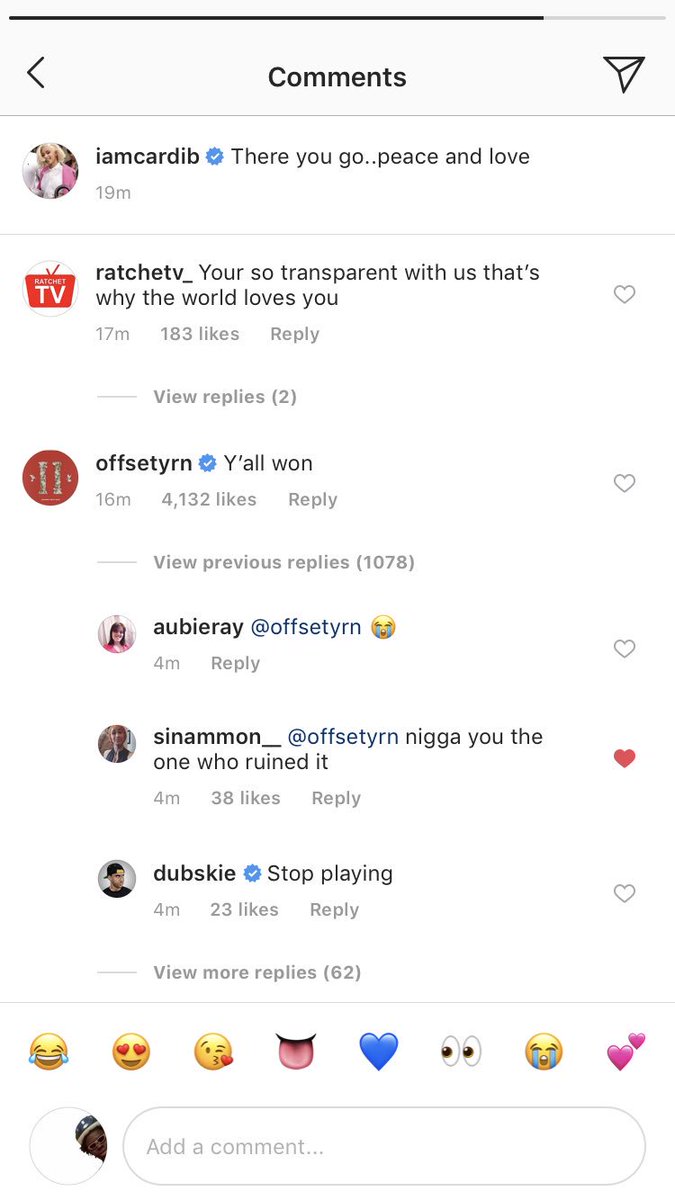 Offset commented on cardi b ig post talking about "y'all won"😂😂😂😂😂😂😂😂😂😂 shut up whore

— ris (@_marisadg) 5 December 2018
Offset really commented " y'all won " 🤣 as if he wasn't the one who was sticking his dick in other bitches

— Alina (@alinathequeenx) 5 December 2018
Offset talking about "y'all won" like we made him go out and cheat.. y'all do anything but take accountability

— Landon Romano (@landonromano) 5 December 2018
Offset really had the CHEEK to say "Y'aLl WoN" after HE got caught cheating on Cardi again & she wants a divorce, men will do everything but take accountability, manipulative bastard.

— YT: Udo Chi (@Udss_) 5 December 2018