SA Hip Hop Fans React To TLT's 'Mbube' Visuals Ft Kwesta
SA Hip Hop Fans React To TLT's 'Mbube' Visuals Ft Kwesta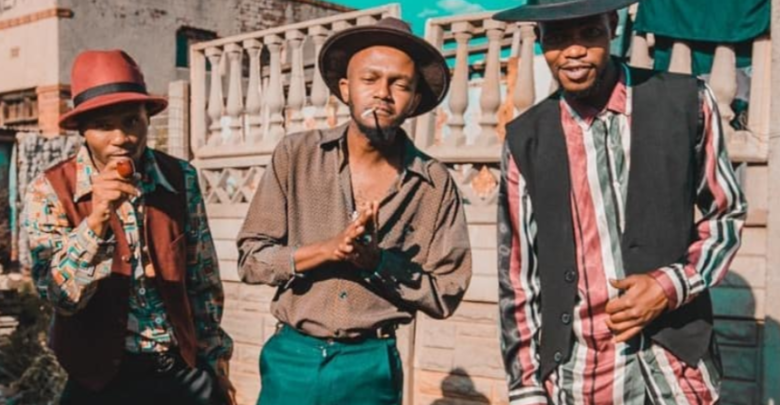 SA Hip Hop Fans React To TLT's 'Mbube' Visuals Ft Kwesta! TLT is one of the most authentic rap duo's we have seen the SA Hip Hop industry in a while now.
They have dropped some anthems that resonate with the South African audience and their latest single Mbube seems like one to reckon with. The duo dropped the visuals for Mbube which features Raplyf boss Kwesta this morning and have been getting a lot of support from SA Hip Hop fans making it trend on social media.
"You can see a lot of thought went into the #MbubeVideo from the outfits to the cars to the sites @RapLyfRecordsZA is really out here," read one fan's tweet after the video dropped.
You can see a lot of thought went into the #MbubeVideo from the outfits to the cars to the sites 🔥@RapLyfRecordsZA is really out here 🔥https://t.co/xkJ4A8RA86 pic.twitter.com/G12eMSXvGz

— c o c o a (@tG_thePlug) 6 December 2018
Quality videos for quality songs? That's the content I signed up for! 😌😌😌🔥🔥🔥🔥 #MbubeVideo
🔗: https://t.co/utVDak3Bdw pic.twitter.com/DWO858xTB2

— 🌻it's me, nonhlanhla. (@_uNonnie) 6 December 2018
The song is already a smash hit! Now peep the video to this banger

🔗 https://t.co/QmfKgJXpQ4#MbubeVideo

— ✋🏽Still Taken✋🏽 (@SheIsHloni) 6 December 2018
The effort that went into making this video is A1👌
🔗https://t.co/gIintBtMaZ#MbubeVideo

— someone's daughter 🌼 (@Ofe_ntse_) 6 December 2018
It's out #MbubeVideo @TLTamazing @KwestaDaKAR 🔥🔥🔥🔥 pic.twitter.com/2TQUEEdxdz pic.twitter.com/1Ln11lZF1X

— BUNDI NATION (@jstar_bundi) 6 December 2018