Interviews
"It's So Funny When People Make Up Stories" J Molley Speaks on His Alleged Romance With Khanya Mkangisa
"It's So Funny When People Make Up Stories" J Molley Speaks on His Alleged Romance With Khanya Mkangisa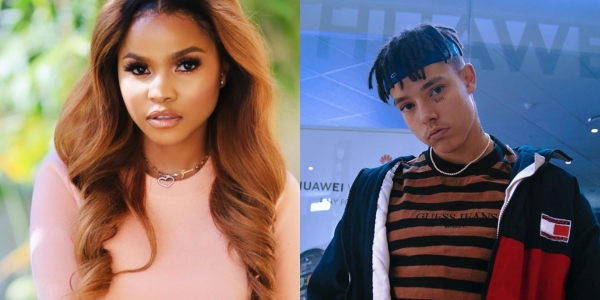 In an exclusive interview with J Molley you know we had to get the tea on his career and his personal life which revealed a number of shocker's such as him having never met actress and model Khanya Mkangisa whom he has been romantically linked to for a while now.
According to J Molley most of his alleged relationships were just speculations and he finds it quite funny how people seem to enjoy making up their own versions of the truth but he doesn't mind because it works in return  for him as a promotion strategy to benefit his career.
Apparently before snaps of him and the Muvhango actress first came out, he had no idea of who Khanya was stating that Khanya was the one who took pictures with him backstage at a show, only finding out the next day the power of her influence when the social media streets were wildning, claiming that the two are a pair.
"I didn't know her, I've never met her until that night" J Molley said.
Further speaking about these alleged rumours, the rapper did mention that he does enjoy seeing how the social media streets get riled up when speculating his private life. Molley has also been allegedly linked to dating social media personality and model "Shamiso" but with that being said, is it safe to speculate about who's actually together and who isn't?
By Sinakho Mandla