News
Mixed Reactions As Nasty C Plays A-Reece's "Ving Rhames" During His Twitch Gaming Session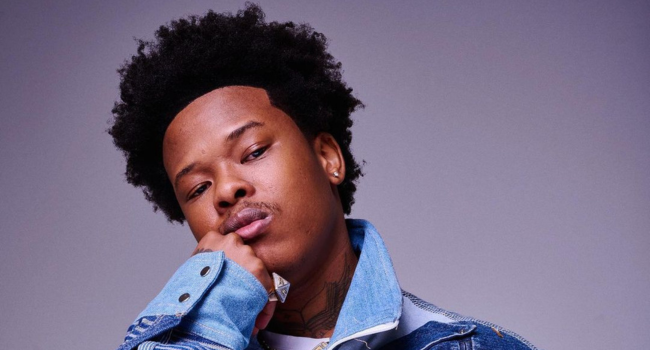 Mixed Reactions As Nasty C Plays A-Reece's "Ving Rhames" During His Twitch Gaming Session. Nasty C sparked mixed reactions among fans as he played A-Reece's track "Ving Rhames" during his recent Twitch gaming session.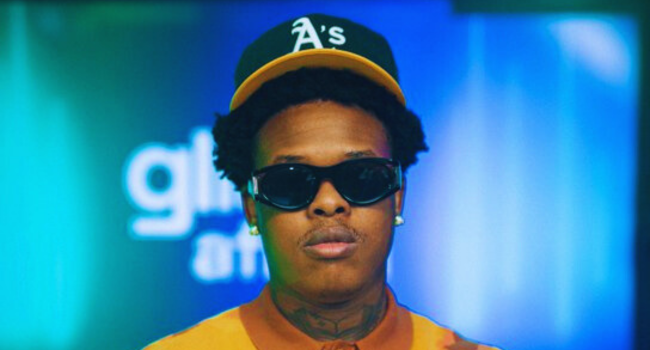 Taking to Twitch, Nasty C shared his gaming adventures with fans. However, it was his choice of music that became the focal point of conversation when he decided to play A-Reece's "Ving Rhames" during the live session.
Nasty C and A-Reece have been longstanding rivals in the South African hip-hop scene. However, fans were taken aback when Nasty C unexpectedly played one of A-Reece's track. Some fans have asserted that there is no actual feud between the two artists and have expressed a desire to witness them collaborate.
On the flip side, some have remarked that Nasty C might be leveraging A-Reece to generate more engagement for his Twitch platform, implying strategic motives behind their interactions. Although the likelihood of these two renowned rappers collaborating on a song seems minimal, some fans remain optimistic about the possibility of them joining forces to create music together.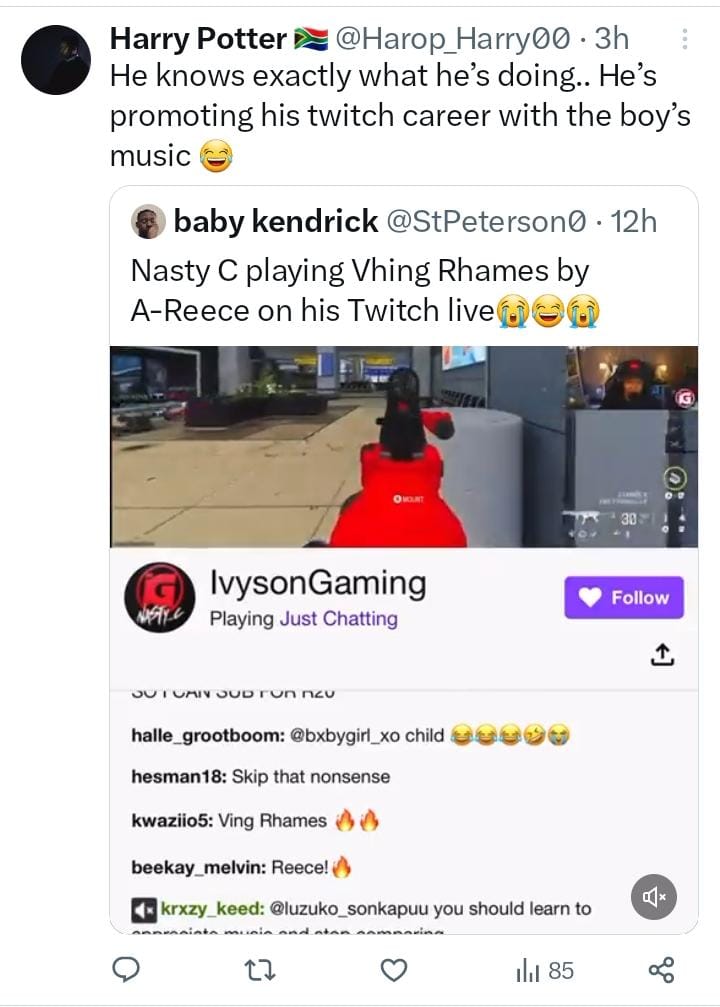 In an interview on the L-Tido Podcast, Nasty C expressed confusion about the ongoing conflict between him and A-Reece. He mentioned attempting to communicate with A-Reece to address the issues but revealed that the efforts to resolve the supposed beef were unsuccessful.
"The reason why is that I've tried to do that multiple times, I even booked the guy in my Ivyson Tour one of the years, and I was like yo listen this is dumb, let's just put this thing to rest, we dont even know what the f*ck this thing is." Nasty C.