Looks Like There Is No Beef Between Riky & Emtee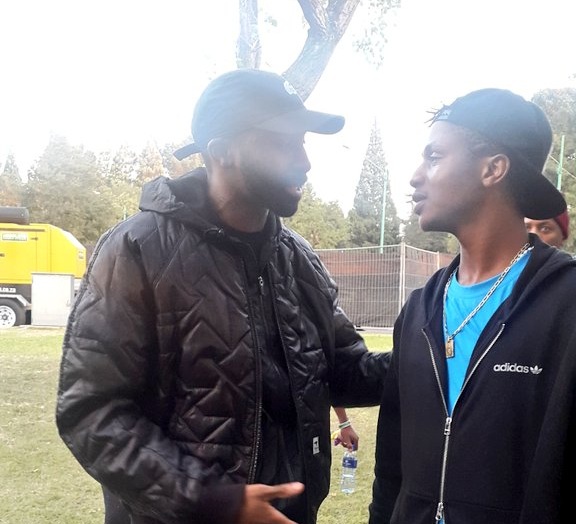 There is no beef between Emtee and Riky Rick. Last year we saw the rise of a lot of great MC's and it all happen so fast. Riky Rick had been coming up in the mainstream since 2013 but 2015 is the year he really solidified his position in the game, especially after dropping his debut album.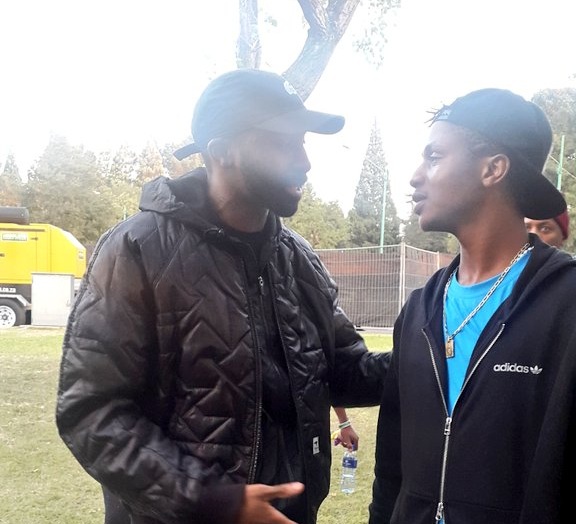 Emtee released his debut album in the second half of the year but the game was already feeling his presence because of his first single titled Roll Up. The record went on to become a major hit not only in SA but on the continent.
After the Metro Awards earlier on this year, we were sure Boos Zonke and the Hustla had a beef going on between them which seemed to have been triggered by Sidlukotini and Amamenemene but it's clear that the homies are just competitive musically and there is no real beef.
Riky & Emtee backstage: