Watch Out SA Hip Hop !! AKA Is Confident He Will Be 2017 Artist Of The Year!!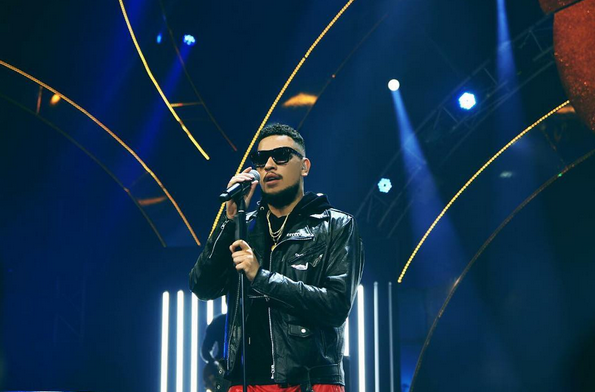 AKA is confident he will be 2017 Artist Of The Year! The rapper tweeted  urging his fans to save the tweet. Super Mega is one of the greatest artist not only in Africa but internationally. He has managed to live a mark on a global scale for his hard work and creativity. Without any doubt, 2017 will be AKA's year as we all know that the Super Mega is all about music, and more music. Put the politics aside and get on Mega's vibe as we all know that he never disappoint musically.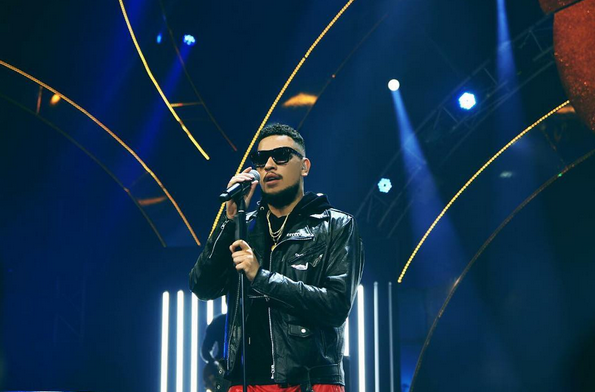 The Super Mega is one artist who has been consistent on his career with utmost achievements under his belt, and we can predict that this will definitely bring both of the world to him through his artistry. AKA continues to break the barrier like nobody on the international level and widely known as the Prince of African Rap. Well, he definitely deserves to be the "King Of African Rap".
2017 Artist Of The Year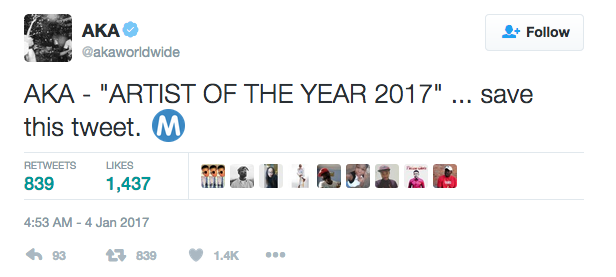 Support Me