Kwesta Details His Relationship With Wale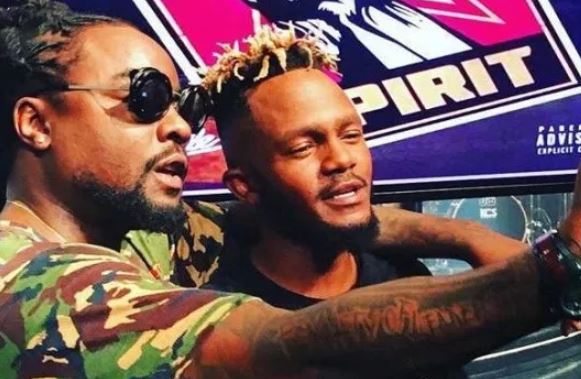 Kwesta Details His Relationship With Wale! Relationships between South African and American Hip Hop artists have not always been that great. In the past we had SA rappers complaining about how they would get treated when American artists came to South Africa for gigs.
Kwesta gave a detailed description of what his relationship with American rapper Wale is like in a recent interview. "We have to be real about it, there's obviously some business behind it and i don't think i'd ever go anywhere outside of where ever my home is for nothing," said Kwesta.
"When Wale landed we had this whole plan of what we were going to do, everything like that and then life happened, a very close person to him passed away as he landed". Kwesta told Wale that if he left, even though they hadn't started working it would be bad but he'd understand. "He said nah, I'm here to do the d*mn thing," said Kwesta about Wale.
Kwesta said that Wale was professional and respecting enough to put himself aside for the music. "At first it was Wale from afar and until that very moment we got closer, it was like Wale that's my dude," said Kwesta.