DJ Drama Explains How He Set Off A Drake/Meek Mill Beef By Trying To Prevent One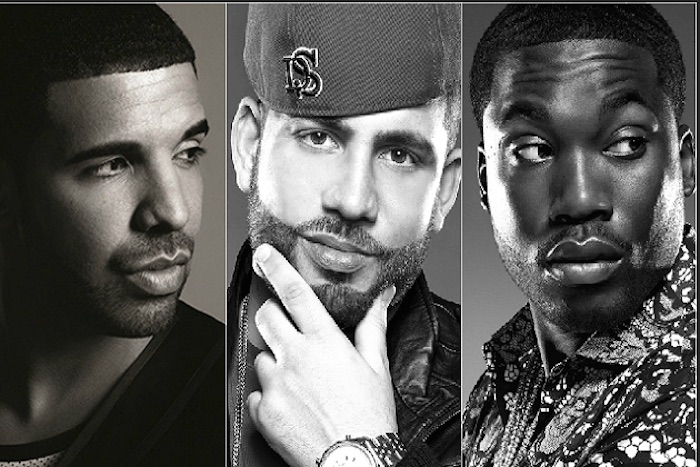 DJ Drama gave his final word on the Drake/Meek Mill beef on July 12 in an interview with New York radio station Hot 97. "I'ma say this then we're gonna leave it," he tells the hosts. "We're gonna put it to rest."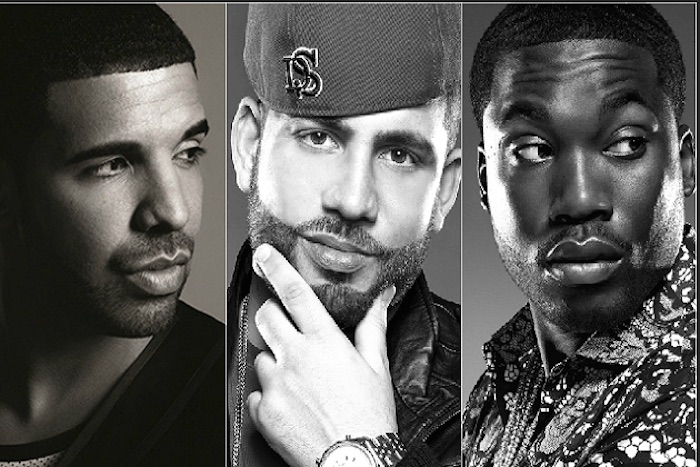 When asked about his involvement in the feud, Drama says that Meek Mill thought Drake was dissing him on his "R.I.C.O." verse when he said, "The girl of your dreams to me is probably not a challenge." The Philadelphia rapper is dating Nicki Minaj, a long-time friend of Drizzy's. There were rumors the two were romantically involved before she was with Meek Mill.
"I said, 'Bro, he's not dissing you,'" Drama says he told Meek, "… 'Those weren't technically his bars.' Then everything from there turned." The entire beef started when Meek Mill took to Twitter claiming that Drake used a ghostwriter for his "R.I.C.O." verse. Drake released two diss tracks and the alleged ghostwriter, Quentin Miller, denied writing for him.
Funkmaster Flex took Meek Mill's side in the battle and released several reference tracks where Miller rapped Drake's songs. Drama's ex-wife, Summer P. Walker, alleged on Twitter that Drama gave Meek Mill the reference tracks, a claim that he has previously denied and refuted again to Hot 97.
"I was gonna tell y'all go ask Flex where he got the records from," Drama asserts. "He didn't get 'em from me. Go ask Meek where he got the records from. He didn't get 'em from me … I definitely wouldn't have did that. It goes against my business. It goes against my ethics. I had a conversation with my man about something and from there it just blew out of proportion."
The Quality Street Music coordinator explains why he has tried to stay out of the beef between the two artists that he works with. "I never felt like it was necessarily my place or my story to tell," he says. "That was between those guys. Clearly, my name got thrown in the mix, so I was put in an awkward position. Outside of that, that's it."