SA Hip Hop Fans React To Sho Madjozi's 'Huku'
SA Hip Hop Fans React To Sho Madjozi's 'Huku'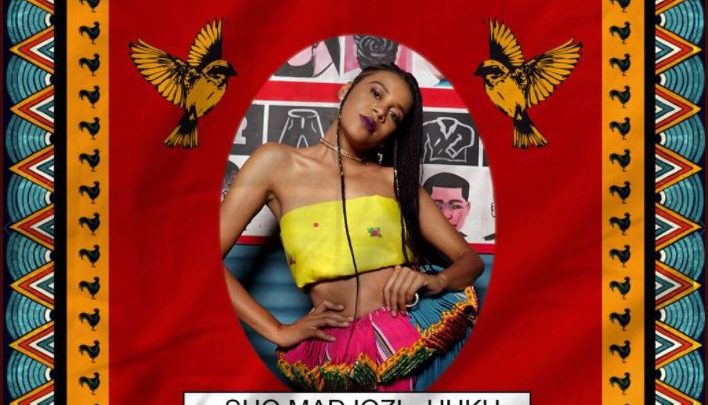 SA Hip Hop Fans React To Sho Madjozi's 'Huku'! Sho Madjozi came on to the SA Hip Hop scene with her own style of rapping whilst doing it in her vernac which is not too popular across South Africa. The musician has decided to drop a song in Swahili here in South Africa.
The rapper mentioned in an interview with MTV Base that she once lived in Tanzania during her high school days. She has decided to remember that part of her life by giving her fans a dance song which she did in Swahili. Although the song was done in Swahili, it has been getting a lot of support in South Africa and across the borders.
"@ShoMadjozi released an entire banger in Swahili. I'm in awe. She's a lot for the game hey


," tweeted one fan from Kenya showing love to the song. The ability to change languages and try different styles which are proudly African has given Sho Madjozi the power to maneuver and push her music into different cultures in Africa.
@ShoMadjozi released an entire banger in Swahili.
I'm in awe. She's a lot for the game hey 🔥🔥

— candice 🇰🇪 (@EastAfricanGal_) 12 March 2018
Shu 🔥❤ @ShoMadjozi #Huku pic.twitter.com/3nF2r1ie3v

— Mr Brown (@Mikhail_Brown91) 12 March 2018
Huku-huku hukuuuuuuuuuuu @ShoMadjozi #Huku @phaphamamlfm @Djbrianrikhotso

— BA Media Studies (@ThoroTM) 12 March 2018
Huku Nambiya ! Huku huku Nambiya !
26000 voshos for this track ! @ShoMadjozi
🕺🏾🕺🏾🕺🏾🕺🏾🕺🏾🕺🏾🕺🏾🕺🏾🕺🏾🕺🏾🕺🏾🕺🏾🕺🏾🕺🏾🕺🏾🕺🏾🕺🏾🕺🏾🕺🏾🕺🏾🕺🏾🕺🏾🕺🏾🕺🏾🕺🏾🕺🏾🕺🏾🕺🏾🕺🏾🕺🏾🕺🏾🕺🏾🕺🏾🕺🏾🕺🏾🕺🏾🕺🏾🕺🏾🕺🏾🕺🏾🕺🏾🕺🏾🕺🏾🕺🏾🕺🏾🕺🏾🕺🏾🕺🏾

— Mr. K DJs (@TYFAMmuzik) 11 March 2018
haibo uyadika @ShoMadjozi #HUKU 😭😭😭😭😭😭😭🔥🔥🔥🔥🔥🔥🔥 HUUUUUKUUUUU haibo rhaaaaa!

— sisipho (@Sisipho_Ntsabo) 11 March 2018
yooh @ShoMadjozi gotta be the hottest thing out here , l swear l dnt understand wah sh rappn half of the tym buh damn she🔥🔥🙌🏾😍😍 #huku

— 🐾🐲🇿🇼 (@obrynem) 10 March 2018