5 Times Pusha T Went Personal With Drake On His Reply
5 Times Pusha T Went Personal With Drake On His Reply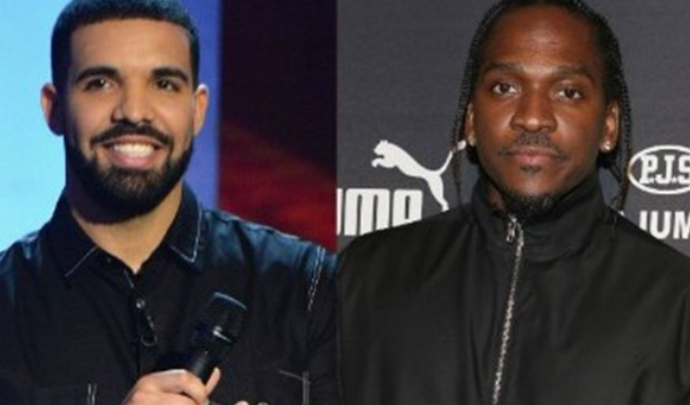 5 Times Pusha T Went Personal With Drake On His Reply! The feud between Drake and Pusha T seems to continue escalating each day with Pusha's response to Drake's Duppy Freestyle having just dropped "The Story of Adidon".
Their beef has had the whole world talking and now Pusha-T has decided to take it up a notch digging deep into Drake's life, revealing things that we would have never known about the rapper's personal life. The general conception has become that Pusha-T is currently winning in the beef after his "The Story of Adidon".
Waiting for Drake's response to Pusha-T's vicious clapback, check out Pusha's disses below.
Drake's Struggle With His Identity
"Confused, always thought you weren't Black enough/Afraid to grow it 'cause your 'fro wouldn't nap enough"
Noah "40" Shebib's Health Issues
"OVO 40, hunched over like he 80, tick, tick, tick/How much time he got? That man is sick, sick, sick"
Drake Being Left By His Father At A Young
"You mention wedding ring like it's a bad thing/Your father walked away at five, hell of a dad thing/Marriage is somethin' that Sandi never had, Drake/How you a winner, but she keep comin' in last place?"
Drake's Alleged Secret Child
"Since you name-dropped my fiancée/Let 'em know who you chose as your Beyoncé/Sophie knows better, ask your baby mother/Cleaned her up for IG, but the stench is on her/A baby's involved, it's deeper than rap/We talkin' character, let me keep with the facts/You are hiding a child, let that boy come home/Deadbeat mothafucka, playin' border patrol, ooh/Adonis is your son/And he deserves more than an Adidas press run, that's real/Love that baby, respect that girl/Forget she's a pornstar, let her be your world"
Drake's Fathers Suits
"Monkey-suit Dennis, you parade him/A Steve Harvey-suit nigga made him"