SA Fans React To Cassper's Tweet On Having The Juice
SA Fans React To Cassper's Tweet On Having The Juice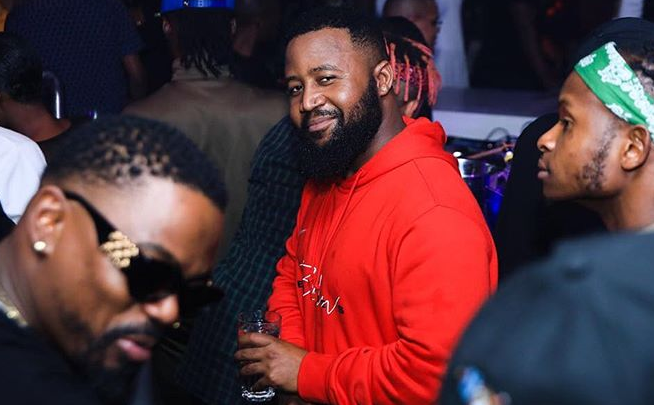 SA Fans React To Cassper's Tweet On Having The Juice! It seems as if every single time Cassper tweets something that is perceived as shade to a person he does not mention in the tweets, twitter thinks they are shots towards AKA because of their longstanding beef.
Cassper recently tweeted a statement that was seen by a lot of fans as though he was shading AKA. "One thing over realized about making music is that "WHEN THE JUICE IS GONE, ITS GONE". You can't force it and the harder you try, the worse it becomes. It has to be effortless for it to connect," tweeted Cassper Nyovest.
This coming the morning after AKA had dropped his single called Fully In taken from his upcoming album titled Touch My Blood, AKA's fans made sure they were ther defending the Supa Mega.
"What I've noticed between these two guys one drops classics and the other drops club bangers , the thing with club bangers they never last that's why the dude has dropped more ablums than the other dude he needs to stay feeding the beast. (fans)," tweeted one fan.
🤔 what I've noticed between these two guys one drops classics and the other drops club bangers , the thing with club bangers they never last that's why the dude has dropped more ablums than the other dude he needs to stay feeding the beast. (fans)

— S.Double@M (@SDouble1RSA) 13 June 2018
😂 talking about JUICE what happened to k'sazoba lit 🤔

— S.Double@M (@SDouble1RSA) 13 June 2018
chesties morena 😂😂😂

— black_creature (@inkkid_lee) 13 June 2018
speaking about yourself right?!no wonder you sound kwaito lately juice is gone😄 #FullyIn 🔥🔥🔥🔥🔥🔥🔥🔥🔥🔥🔥🔥🔥🔥🔥🔥🔥🔥🔥🔥🔥🔥🔥🔥🔥🔥🔥🔥🔥🔥🔥🏃🏃🏃

— AKA'S DAY ONE💜💜💜 (@vanuworld) 13 June 2018
We know half of TMB now and honestly speaking one (who's not biased) can conclude that when it comes to comparison , THUTO is way better!!!

— HORAY The ARTist 🇿🇦 (@RealHoraySA) 13 June 2018
I'm your biggest fan, but his music is good bro pic.twitter.com/ktyxdLCxkW

— Reo_mogoelelwa (@reomogoelelwa) 13 June 2018
As tsibipains we dont know you.

Uyavumbuka nje eskhaleni claiming to be the biggest fan.

Lies

— Lethukuthula (@lethukuthula12) 13 June 2018
Fully in and every single Out.

Almost half off the Album not even to Mention its his Last.

Not a Good retirement 😂😂😂

— 💀🅳🅔🅔🅿🔝🆂🅞🅤🅻💀 (@DeebongzaX) 13 June 2018