Nadia Nakai Reacts To Gigi's Tweets On Fearing For Her Life
Nadia Nakai Reacts To Gigi's Tweets On Fearing For Her Life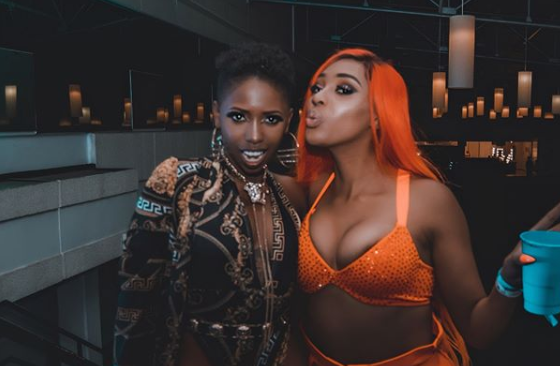 Nadia Nakai Reacts To Gigi's Tweets On Fearing For Her Life! Gigi Lamayne got her fans and friends worried this Wednesday after tweeting that she is fearing for her life.
The rapper then deleted the tweets but followed up with a series of detailed tweets about what seems as an abusive relationship. Nadia Nakai saw the tweets posted by Gigi Lamayne and responded saying that she is praying for her and showing her support to the rapper.
"I'm praying God covers you and protects you!!!!!!!!!!!! Love you Gigi! You deserve better!!!! ," tweeted Nadia Nakai replying to a tweet from Gigi. She then went on to curse out the abuser who has not been named saying that he is "pure trash".
I'm praying God covers you and protects you!!!!!!!!!!!! Love you Gigi! You deserve better!!!! ❤️ https://t.co/kYmFiNA8y2

— BRAGGA (@Nadia_nakai) September 12, 2018
That Nigga is pure Trash!!!!!!!! Mxm! Sies!!!!! 😡😡😡😡

— BRAGGA (@Nadia_nakai) September 12, 2018