AKA Responds To Emtee Calling Him His Idol
AKA Responds To Emtee Calling Him His Idol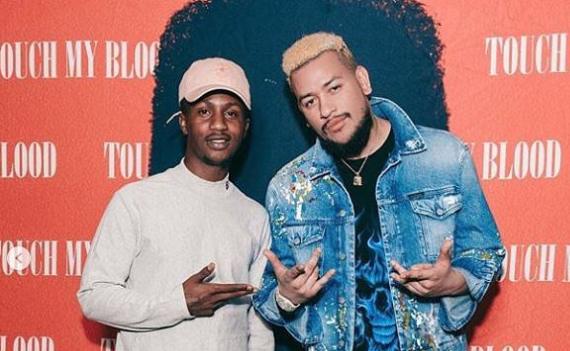 AKA Responds To Emtee Calling Him His Idol! When Emtee first stepped on to the SA Hip Hop scene, AKA was one of the first major rappers to show him support by featuring on the remix for his first hit single Roll Up.
The two have maintained a solid relationship since then with both rappers often speaking positively about each other. Emtee recently shared pictures of himself with AKA at his Beam World App launch. The Roll Up hit maker captioned one of the pictures saying that "they mad" because they cannot get close to their idols as he can with AKA.
"They mad coz they can't get this close their idols," read Emtee's caption. AKA saw the post and responded to it commenting that Emtee is a king.