Maraza Calls Anatii A Treasure After Dropping 'Iyeza'
Maraza Calls Anatii A Treasure After Dropping 'Iyeza'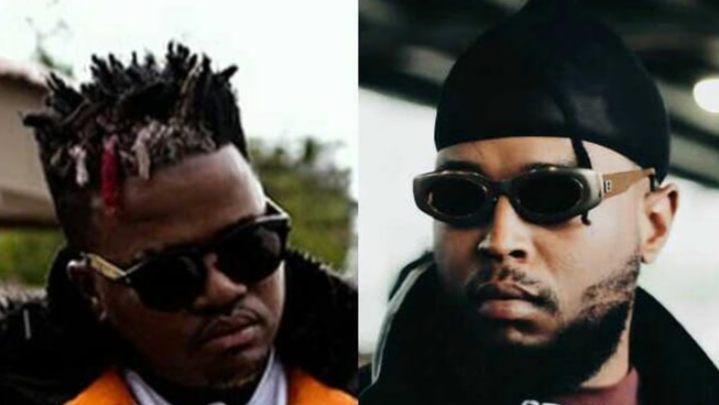 Maraza Calls Anatii A Treasure After Dropping 'Iyeza'! Anatii has been in the game for a rather long time and has gained a lot of experience becoming a great artist.
The rapper has gotten quite a number of complements from other rappers on the local scene. Maraza has been rather vocal over the years about his admiration for Anatii and his craf. The rapper recently went on twitter and shared the reason as to why he is a big Anatii fan after he had dropped his album Iyeza.
"Not mad if u don't, but I hope u remember the times I've told u I love ur work. THIS is the reason. Even in your #ThunderThighs days, there was Africa at your core and you've walked closer towards it with each release. You're a treasure bro! Proudly going to #BuyAndBump this!," tweeted Maraza.
Not mad if u don't, but I hope u remember the times I've told u I love ur work. THIS is the reason. Even in your #ThunderThighs days, there was Africa at your core and you've walked closer towards it with each release. You're a treasure bro! Proudly going to #BuyAndBump this! https://t.co/tAKSxFIrOw

— MarazA (@Marazamc) October 9, 2018