New Release: L-Tido – Thixo Video [ft AKA X Yanga]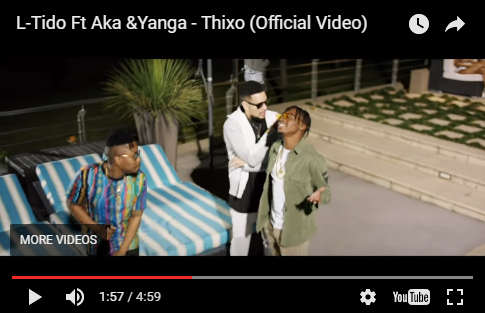 L-Tido has finally released his highly anticipated music video for 'Thixo.' The rapper has been in the game for a long time and it's clear that he is heading toward legendary status if he keeps doing his thing.
The star and AKA have had beef in the past so seeing them on the same record is something we have had to wait for a long time for. SA Hip Hop fans where super excited when they announced that they had something on the way.
This music video is hella clean and could be L-Tido's greatest work to date. The music video just depicts a good vibe and it's clear that that is all the record needed… a simple video. Check out the visual below: