Watch! Nasty C Proves He's An AKA Fan
Watch! Nasty C Proves He's An AKA Fan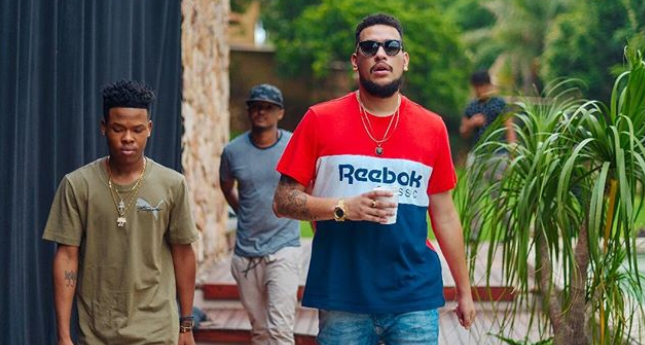 Watch! Nasty C Proves He's An AKA Fan! Nasty C is undeniably one of the biggest Hip Hop artists in the country at the moment alongside veterans like AKA and Kwesta who he used to look up to as idols.
The rapper once said that he saw AKA as his idol in an interview after he had just made it onto the scene. Nasty even commended AKA for giving him a shot during his come up. It seems Nasty still remembers the lines to some of his favorite AKA songs from back in the day which he proved to be true in an Instagram story he recently posted.
In the story uploaded by Nasty, he is rapping AKA's Sim Dope lines of the top of his head which is a song from AKA's 2014 album Levels. Watch the video of Nasty C rapping AKA's Sim Dope lines below.
Nasty rapping AKA's "SIM Dope" pic.twitter.com/FQ3kjmxEEw

— Real One's (@og_kuda) September 14, 2018